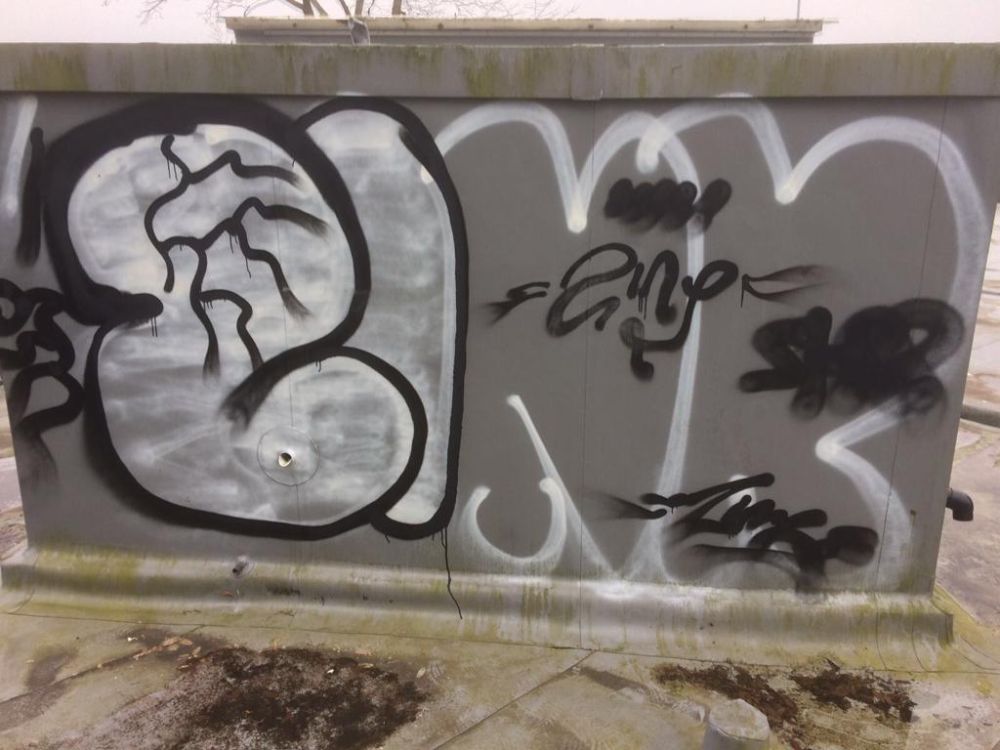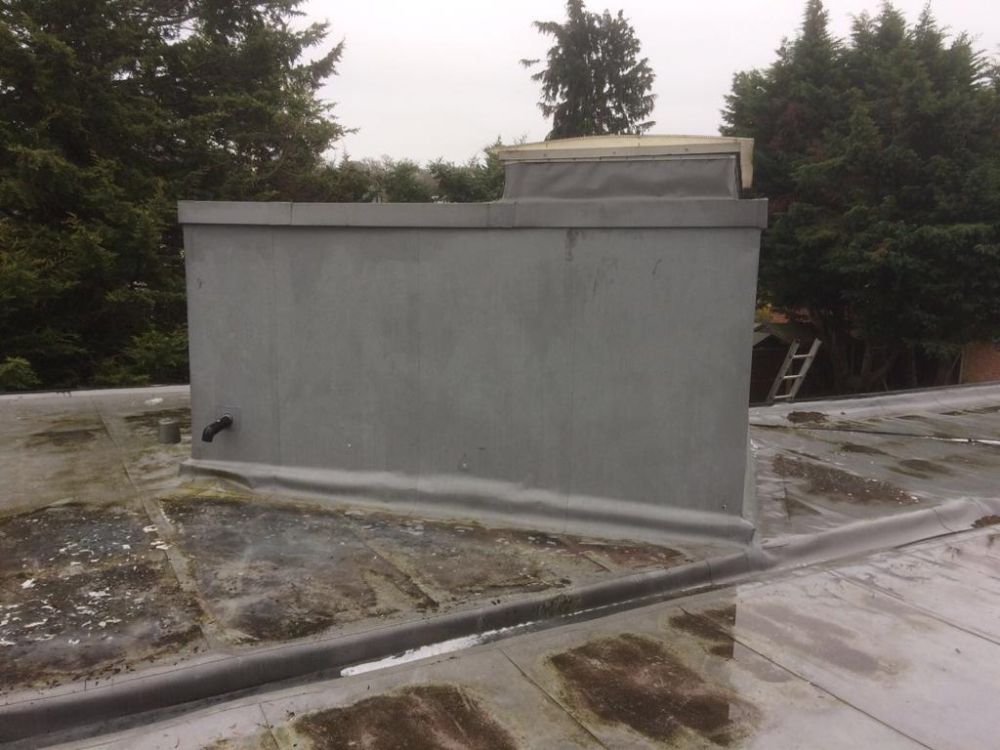 Our combination of expert knowledge and state-of-the-art equipment makes us the go-to company for all graffiti removals.
We can remove graffiti fast from all public and private spaces. Using a combination of graffiti methods to achieve the perfect end result, we do this whilst never causing any damage to surfaces or leaving marks, known as ghosting. We can also provide graffiti removal coatings to protect the surfaces of frequently graffitied areas from damage. Our services can tackle graffiti damage on any scale or surface.
Our comprehensive service allows us to take a prompt and pro-active response to every job. We take on direct clients, sub-contracted work, and insurance claims, and are ideally placed to help residential and commercial customers across the whole country. We offer consistently high levels of workmanship, customer care, and aftercare.
Find out more now by calling us on 020 3837 3605.
Graffiti removals: Why choose Wipeout?
Professional & reliable: With over 30 years of experience, our cleaning operatives are fully trained and experienced and will always use the correct tried-and-tested methods, equipment, and products for outstanding results. You can feel confident that all jobs will be executed to the highest standards.

Specialist equipment: We use the latest, cutting-edge equipment including a DOFF cleaning method, to achieve the best possible results, whilst never damaging surfaces. When used incorrectly, many chemicals can permanently damage surfaces, so we encourage our customers to always leave it to the experts.

Fast & prompt: We understand that having graffiti on your property can be an unpleasant experience, so we always provide a same-day service, where we can survey the damage and will remove it as quickly as possible.

Competitive prices: We believe in an honest and transparent approach to all our work. Our prices are highly competitive and all-inclusive. We can provide you with a free and no-obligation quote or survey at any time.

Health and safety: We take health and safety very seriously and the safety of our teams, customers, and the general public is a top priority. We undertake detailed method statements and risk assessments to ensure best practice at all times. We are also fully insured for your peace of mind.

Flexible appointments: Our uniformed cleaning operatives complete graffiti clean-ups seven days a week and can arrange appointment times to suit your schedule. This includes weekend and out-of-hours appointments to minimise disruption.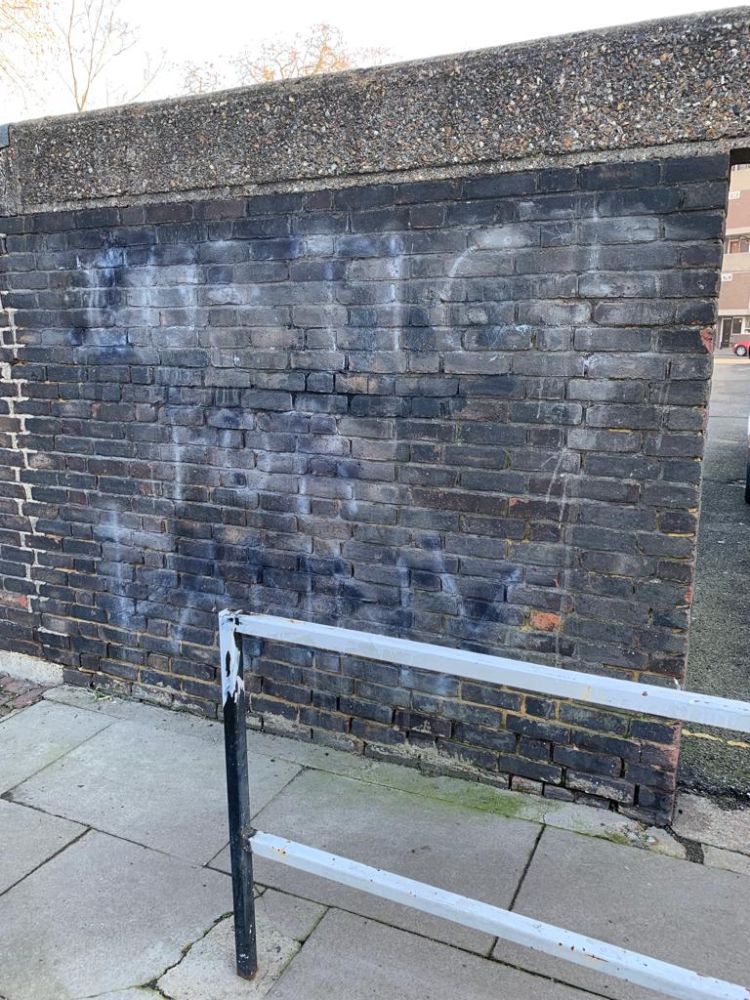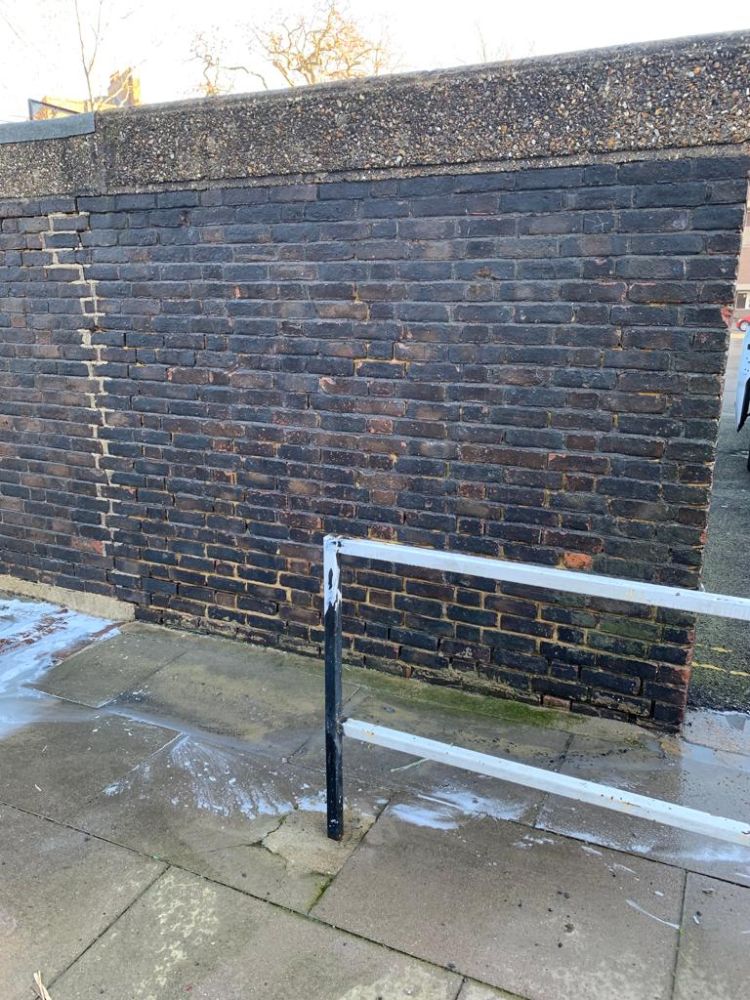 Exceptional standards and graffiti cleaning success rates
First impressions are crucial and graffiti will blight any property's exterior. Many people may think that they can remove graffiti themselves but it is important to seek professional help.
Chemicals bought in DIY shops can lead to further staining of materials including shadowing, where a shadow is left around the graffiti, or edging where the surface remains stained. Pressure washing is also too abrasive for many delicate surfaces and can cause expensive damage.
We provide a 99.9 per cent success rate using powerful and safe chemical agents and expert doff cleaning methods.
We also offer anti-graffiti solutions including graffiti removal coatings for long-lasting protection. This includes either temporary or permanent paint-resistant coatings, that make removing graffiti easier.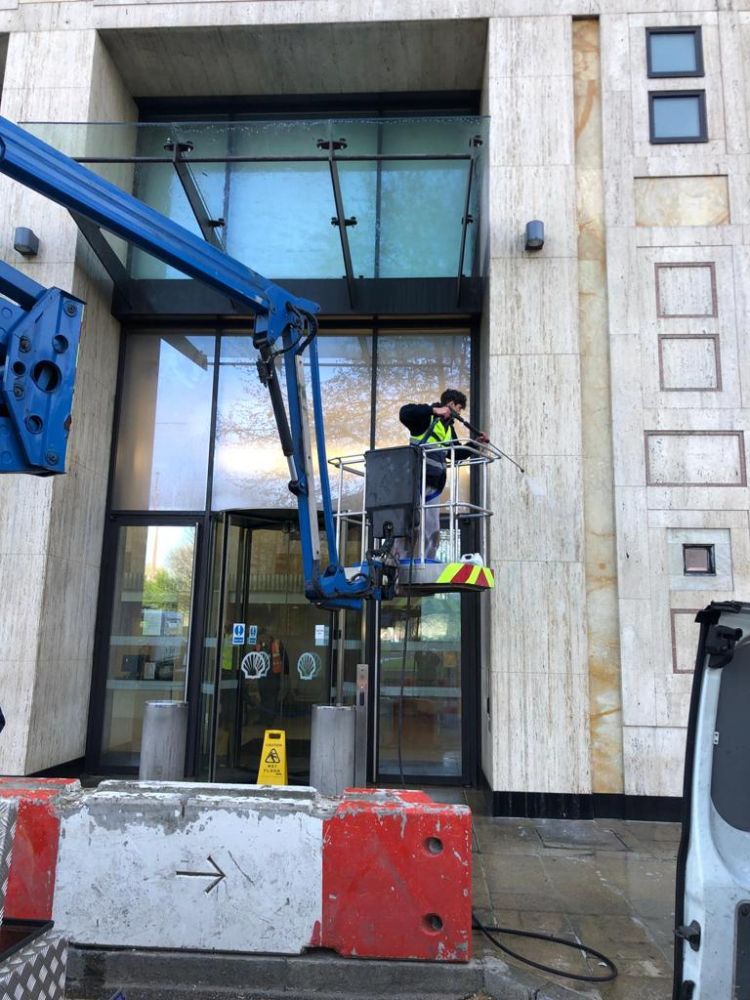 Request a
graffiti removal

quote
To find out more about our business, please call us now on 020 3343 5717 or 07974 357174.