Vauxhall commercial & domestic graffiti removal
Our graffiti removals team can offer you fast, safe, and cost-effective restoration of any walls or buildings damaged by graffiti, so they can be brought back to their original condition. Graffiti not only looks unsightly, but it can affect the condition of the walls, damage the reputation of your family or business, and devalue your property. Leaving graffiti in situ can also encourage anti-social behaviour and further issues with more graffiti.
We clean all types of surfaces with care using advanced and cutting-edge steam cleaning and doff cleaning techniques to remove all types of paints, chalks, waxy substances, and adhesives. It is crucial to call a specialist graffiti removals business to complete the work. Without the right chemicals and cleaning systems, any attempts to clean graffiti can sometimes make the problem worse and push the paint into the surface material even more. This can leave shadows and marks, known as ghosting.
Fast and effective graffiti cleaning producing excellent results
Family-run exterior cleaning company offering a whole host of exterior cleaning, including driveway cleaning, render cleaning, and commercial exterior cleaning
Highly experienced and comprehensively trained team
Domestic and commercial work undertaken – we have an impressive portfolio of previous customers, including housing associations, facilities management companies, and local authorities
Eco-friendly chemicals and other products used
Exemplary health and safety record and fully insured
Free and instant quotes are available at any time – including consultations over WhatsApp using the telephone number 07974 357 174 with pictures
Responsive service seven days a week, with same-day graffiti removals available
Keen to hear more about our graffiti cleaning service? Please ring now on 020 3343 5717 .
Specialist paint and graffiti removers in Kennington
Graffiti is a growing concern, especially in urban areas like Kennington, Vauxhall, or Mayfair. We can remove graffiti from all surfaces, so matter how large. Areas of concern often include car parks, skate parks, housing areas, transport stations, and other locations. We can remove paint and other graffiti materials from stonework, brickwork, cladding, metal, timber, render, pebble dashing, marble, and more.
Types of graffiti removals we offer include:
Painted stone and brickwork cleaning
Oil removals
Concrete cleaning
Paint spills
Render cleaning
The technology we use allows us to remove all types of graffiti and grime without abrasive pressure washing. Water is heated to very high temperatures and can gently remove graffiti from even the more stubborn brickwork. Specially-formulated chemicals ensure the paint can be removed without causing any further damage.
Fast paint removal from brick and stone in Vauxhall
If you have graffiti on your premises, we understand how frustrating it can be. Some people view graffiti as wall art but in most cases, it will need to be removed quickly. Prompt graffiti removals have been proven to reduce the likelihood of further graffiti attacks in the same location, so it makes sense to have it removed as swiftly as possible.
Our graffiti removals service runs seven days a week and we will always aim to be with you as quickly as possible, removing graffiti on the same day in many cases. Please see our gallery for examples of our graffiti removal work.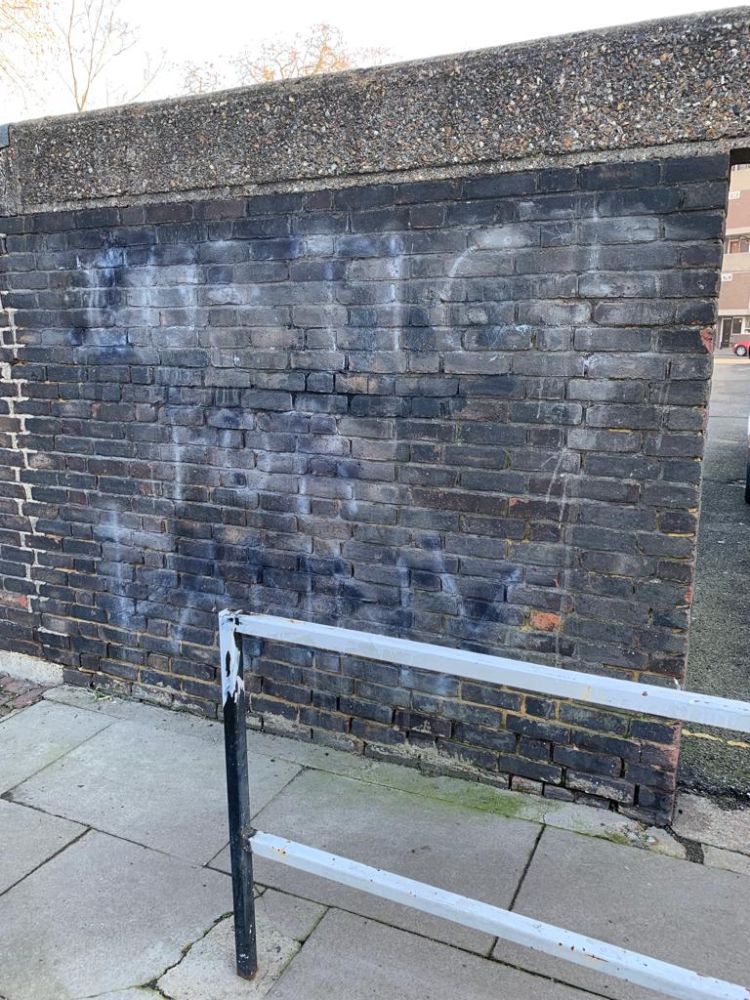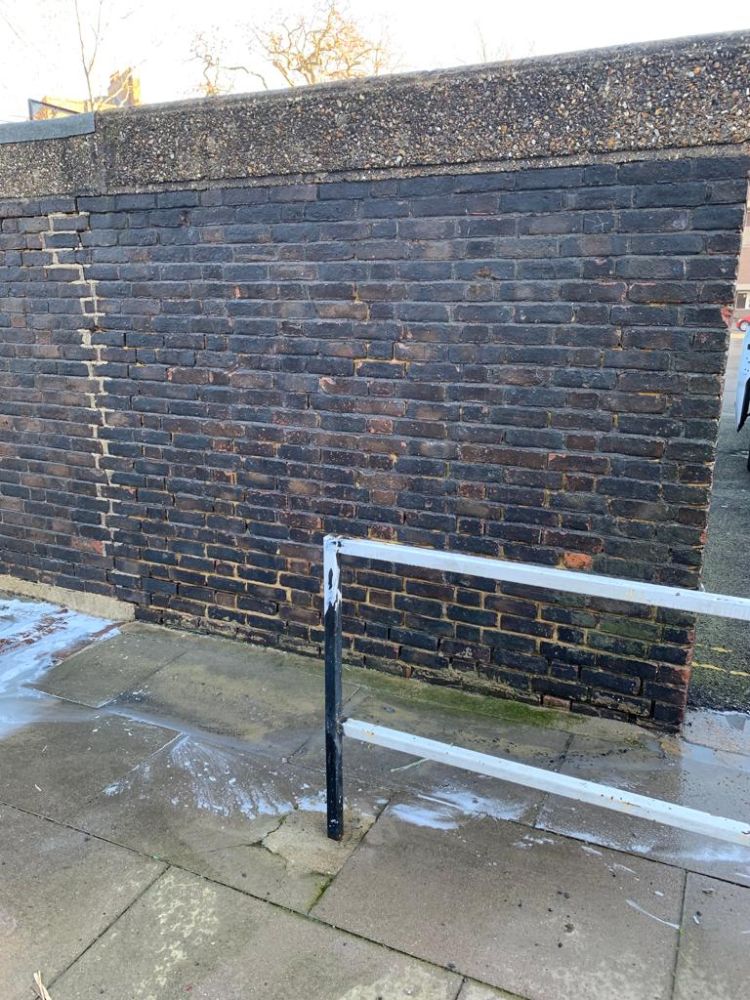 Protect your Vauxhall property with anti-graffiti coatings
As well as removing all types of graffiti, we can apply protective anti-graffiti coatings. These coatings make it much easier to remove graffiti in the future with the use of just hot water. Different types of graffiti coatings are suitable for different materials and situations and we can advise you on the right coatings for you.
The main types of coatings are sacrificial graffiti coatings and permanent graffiti coatings. This can offer you peace of mind that should you have issues with graffiti in the future, they will be easily fixed.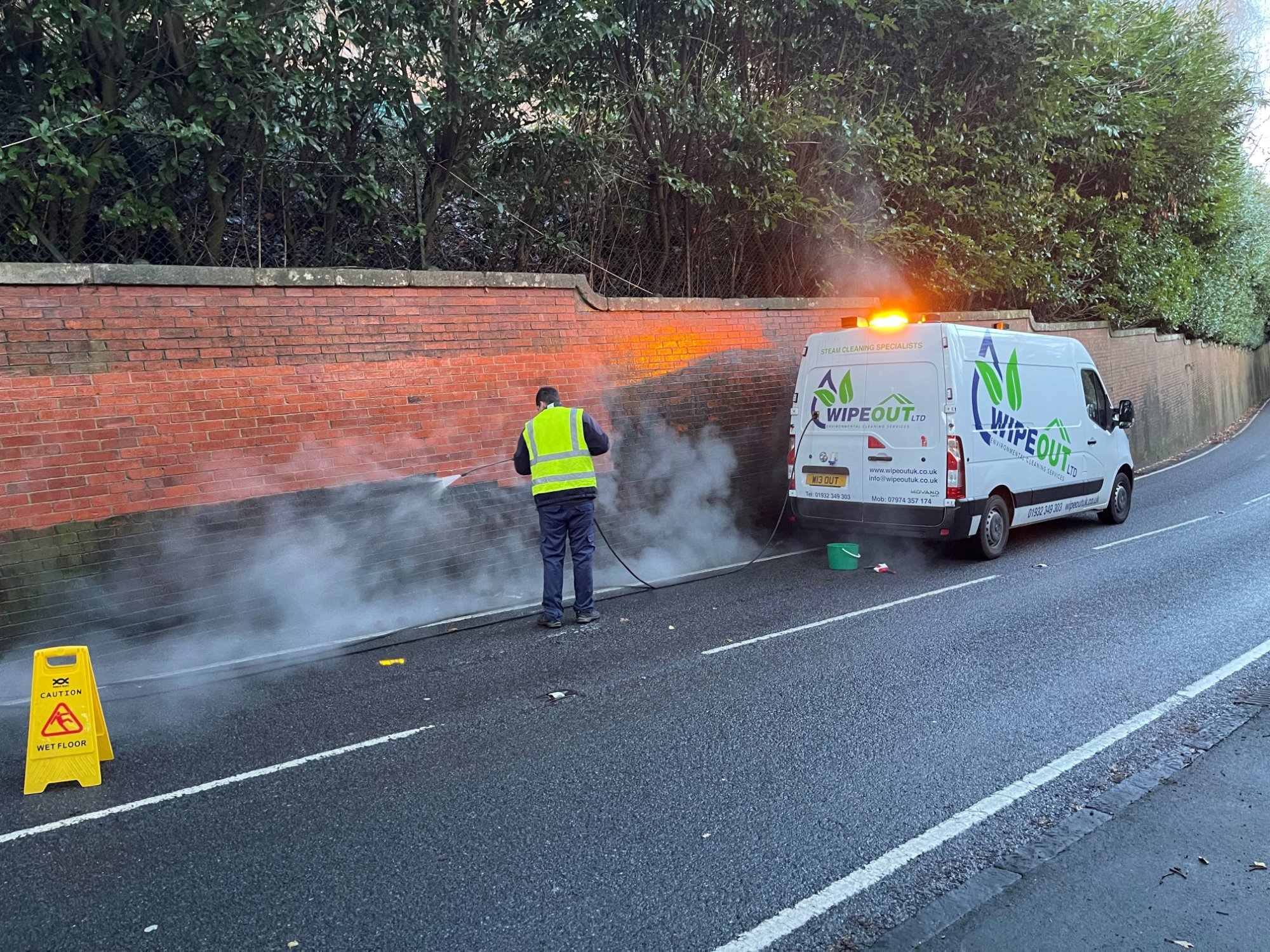 Graffiti removal quotes in the following locations: -
Brixton
Battersea
Camberwell
Kennington
Walworth
Need to remove graffiti in Vauxhall today? Call our cleaning company now
For more details about how we remove graffiti or a quote for graffiti removals, please get in touch now. We can be reached on 020 3837 3605. Alternatively, please email graffiti@wipeoutuk.co.uk.