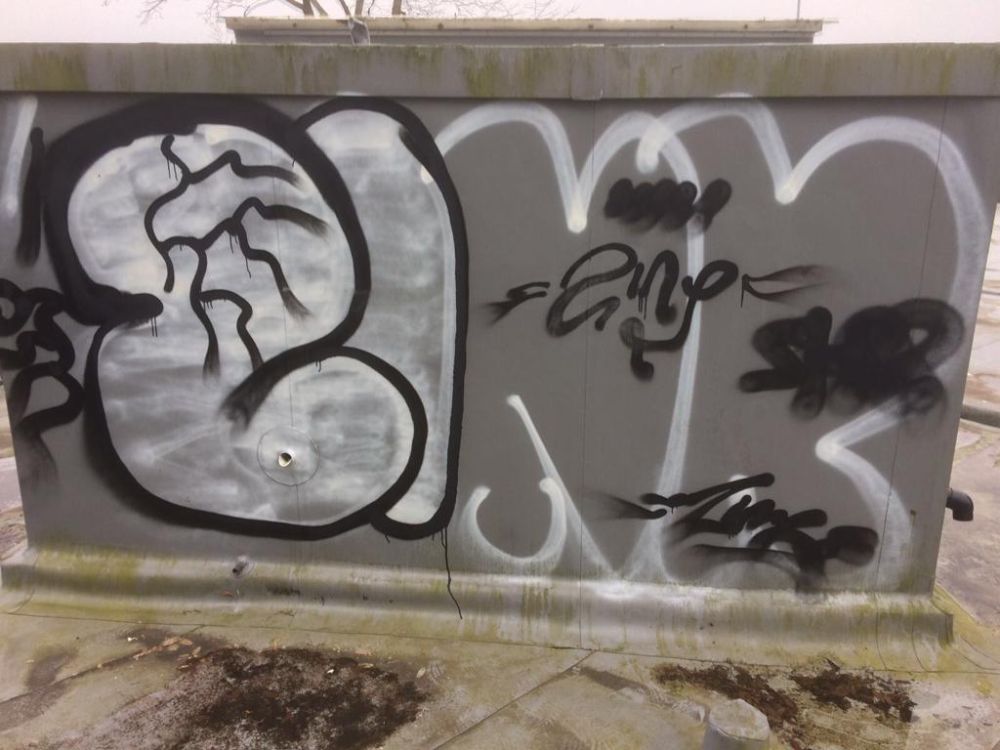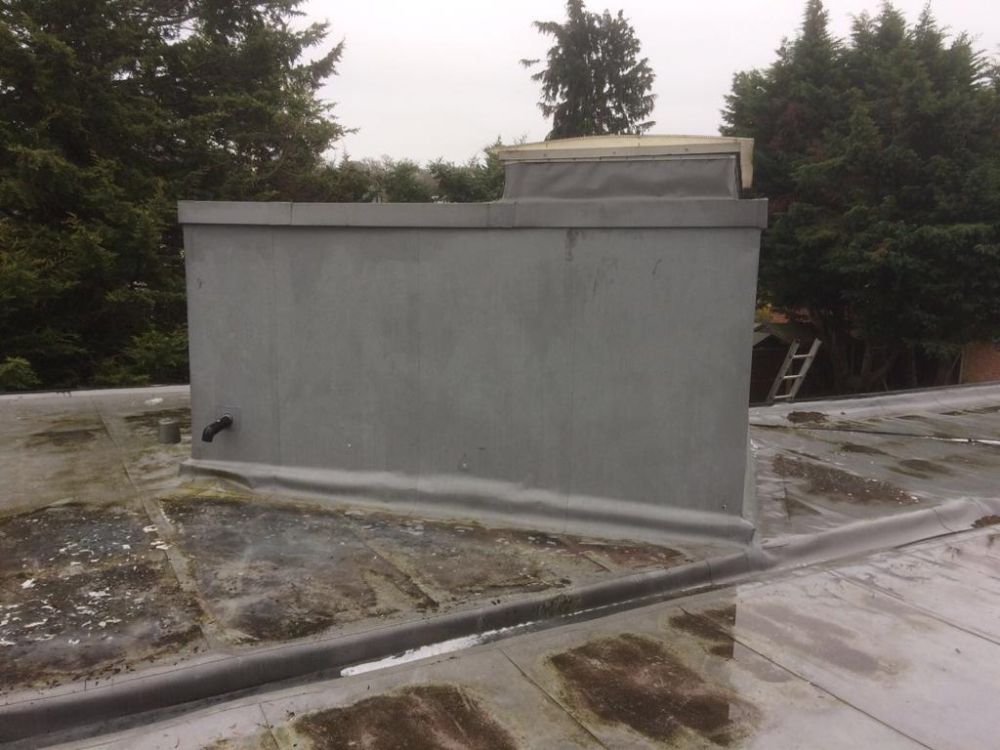 Guildford commercial & domestic graffiti removal
Sometimes people attempt to move graffiti themselves, but we would never advise this.
DIY approaches are often ineffective. At worst, you could damage the structure or make the graffiti worse, which would lead to higher graffiti removal costs.
We use the latest doff cleaning and soft washing equipment to remove graffiti from any surface. We remove all graffiti without the use of abrasives. Our cleaning methods apply high temperatures at low pressure and are combined with the latest chemicals to produce outstanding results. Our exterior cleaners will always endeavour to remove every last trace of graffiti without leaving any shadow behind, known as ghosting.
Our exterior graffiti cleaning team has a pretty impressive portfolio of graffiti removals for all types of residential and commercial clients including local authorities, housing associations, facilities, management companies, schools, private homes and others.
We pride ourselves on our effective graffiti cleaning systems that will never damage any surface and can also deal with graffiti in awkward spaces. We carry various graffiti removal chemicals as well as eco-friendly anti-graffiti coatings.
Graffiti cleaning specialists
24/7 graffiti removals
Three decades of graffiti removals experience
Advanced doff cleaning and soft washing
Top health and safety credentials
Fast response times
Send pictures via WhatsApp to 07974 357 174 and we can provide an instant quote.
Rapid and discreet response to remove graffiti neat Godalming
Our cleaning team specialises in the removal of unwanted graffiti in Godalming, Guildford, or Stoughton. The faster graffiti is removed the better because it will reduce the risk of copycat tags. We can remove graffiti from all surfaces including brick, concrete, stone, render, metal, pebble dashing, plastic, and wood.
There are several reasons why it is important to remove graffiti.
The graffiti-free façade will attract customers because it will show that you care about your brand and the upkeep of your property. Buildings that are covered in graffiti will create a bad first impression.
Removing graffiti can help to reduce incidents of crime within your area. Areas that are covered in graffiti tend to lead to more graffiti attacks and will also encourage anti-social behaviour.
Graffiti can actually weaken surface materials and can cause damage to your building. We always remove graffiti using nonabrasive graffiti removal methods.
If you leave graffiti, you may end up with higher expenses in the future.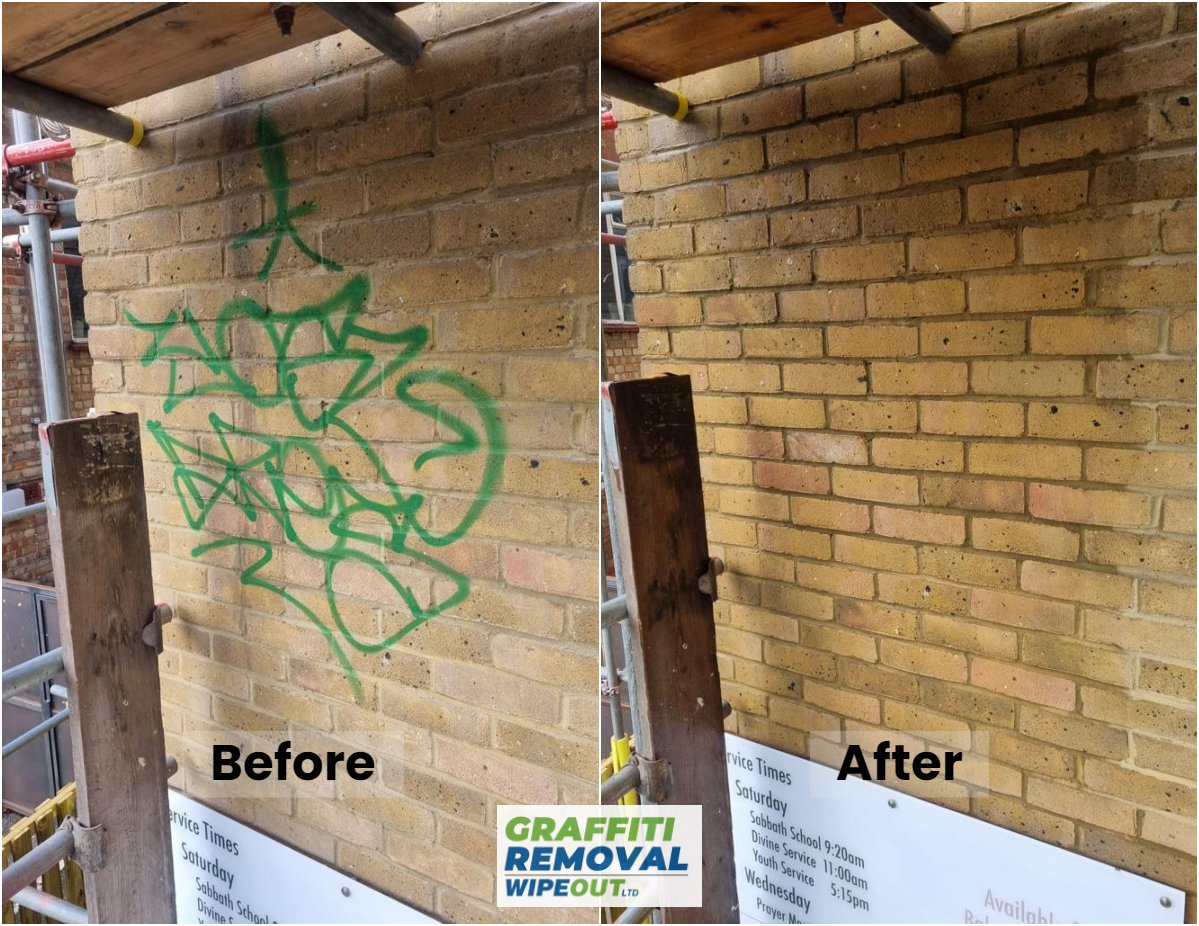 GU1 graffiti removals company: Why choose us?
If your property in Guildford has been defaced with graffiti, it can be hard to know where to turn. Here are some reasons our customers choose us:
We are experienced exterior cleaning specialists and use the best graffiti removal procedures and equipment that have been tried and tested.
We can remove graffiti from every type of surface including delicate brick, stone walls, glass, or wood, whilst never causing any damage.
Our graffiti removers never leave the faintest traces or shadows behind so your building will look immaculate again.
Our graffiti cleaners work 24/7 so we can provide fast, timely and efficient services to our customers. We understand that this is particularly important where the graffiti displays an offensive message which may damage your business or life.
We are graffiti removal experts and can provide you with fast advice and help at any time. Our services always meet the highest standards and are tailored to individual clients.
Please see our gallery with examples of our work.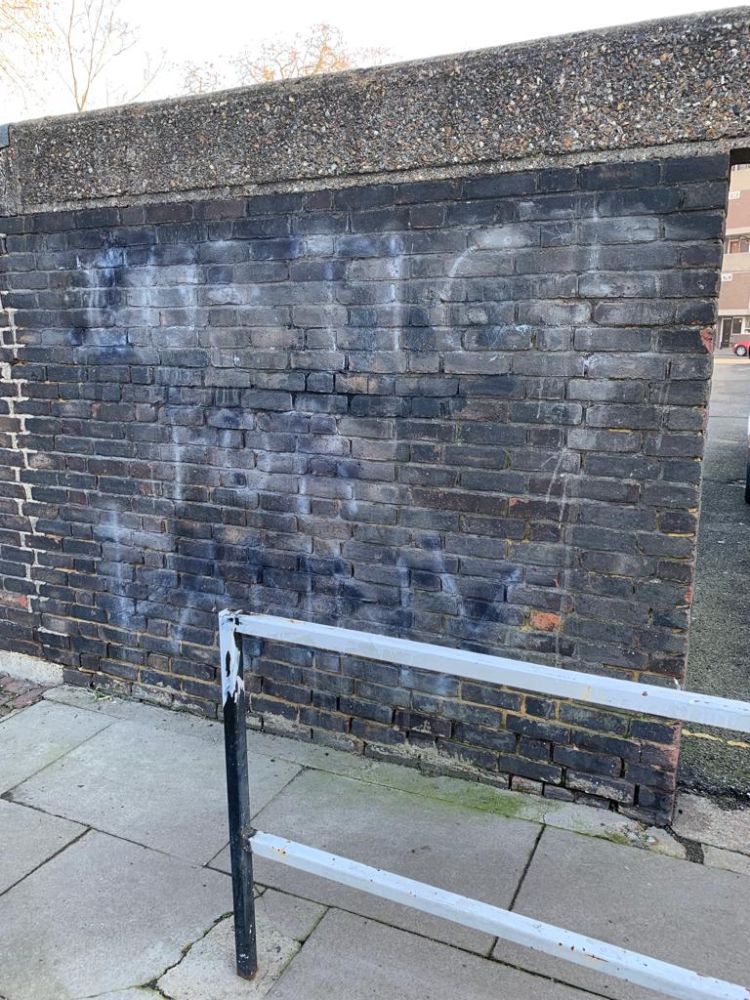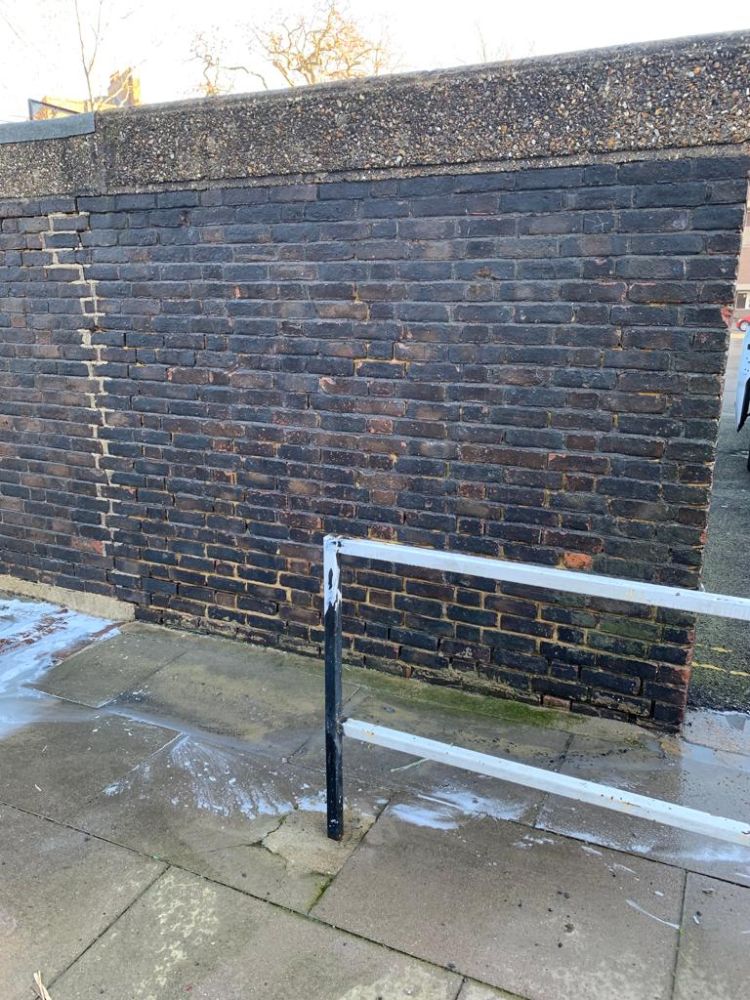 Help prevent graffiti with anti-graffiti protection and coatings in Guildford
Some buildings in Guildford can be prone to repeated graffiti attacks, which can be costly and frustrating. We offer a comprehensive service for anti-graffiti protection, which includes the use of different coatings, including sacrificial and permanent anti-graffiti coatings.
These provide a barrier that stops graffiti from attaching to the substrate, so it is easier to clean off. These coatings can be applied to all surfaces and we can advise you on the best products for your requirements.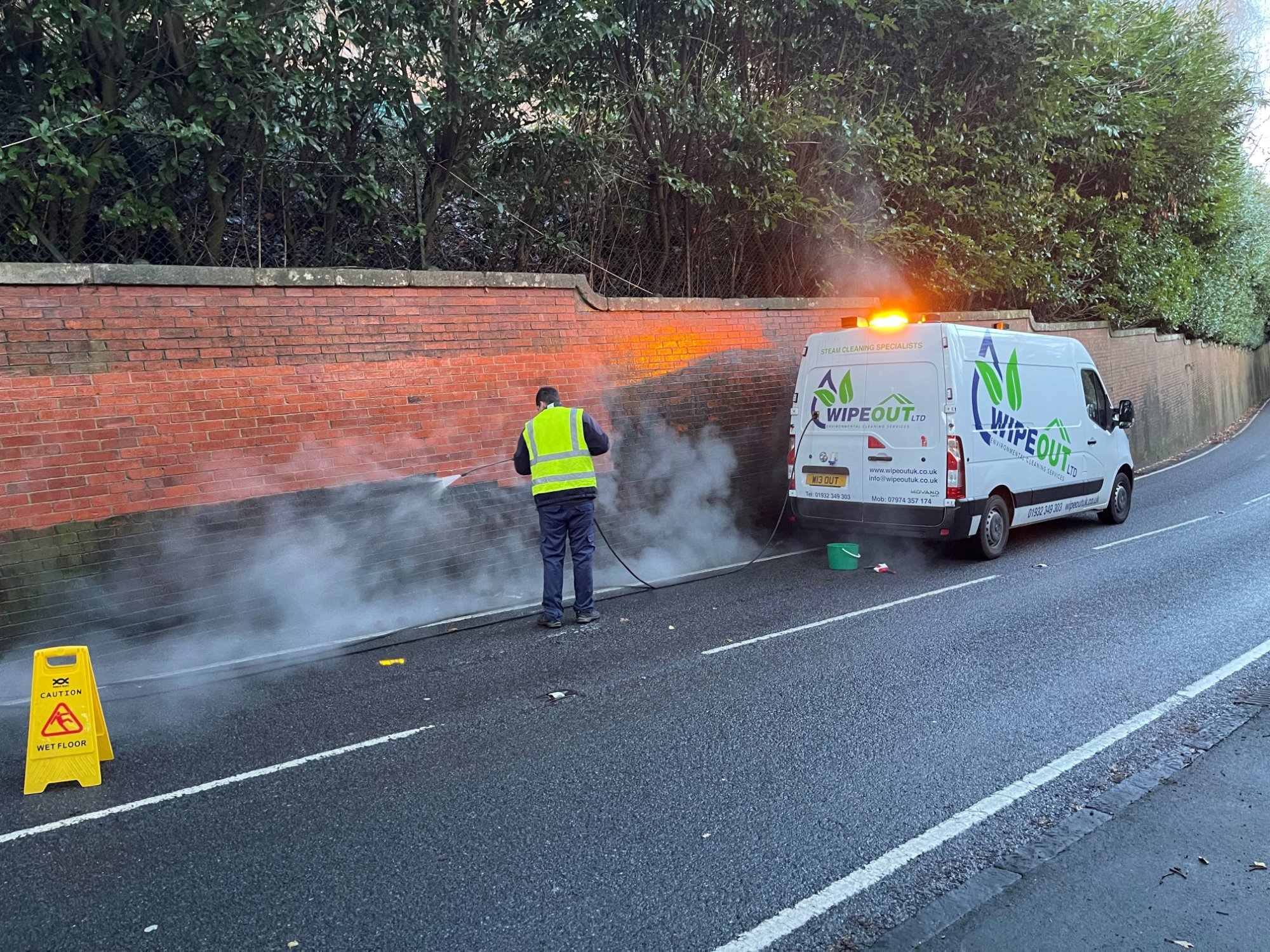 Chilworth
Clandon
Merrow
Send
Shalford
Stoughton
Worplesdon
Get a free graffiti paint removal estimate in
Guildford
To remove graffiti in Guildford, call us on 020 3343 5717 or 07974 357 174. Alternatively, please email graffiti@wipeoutuk.co.uk.