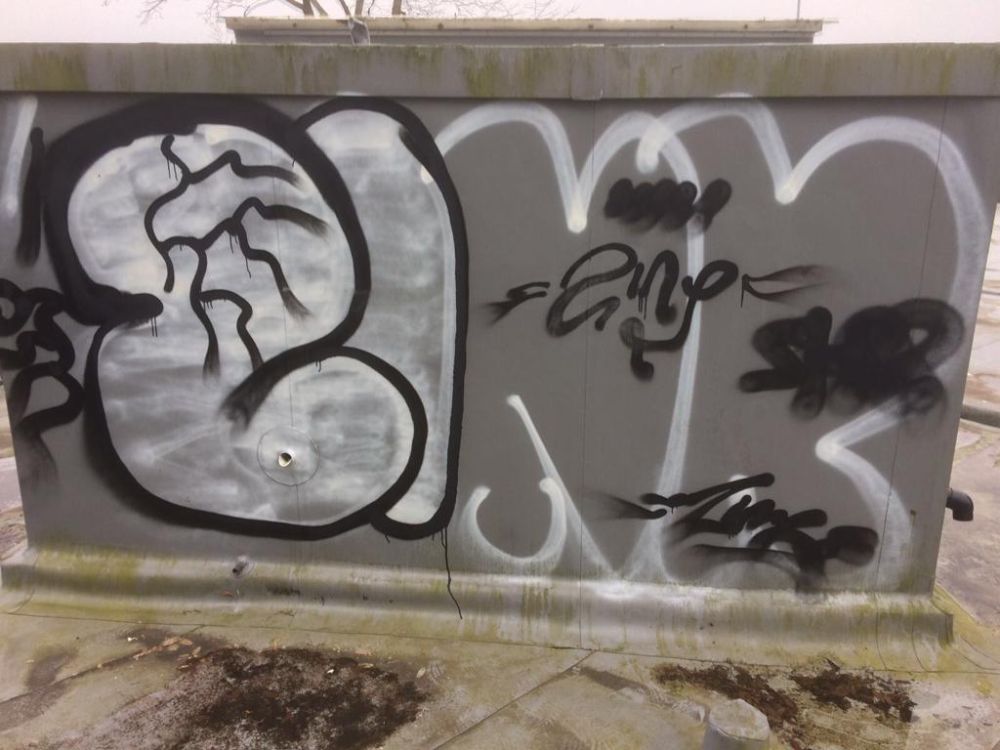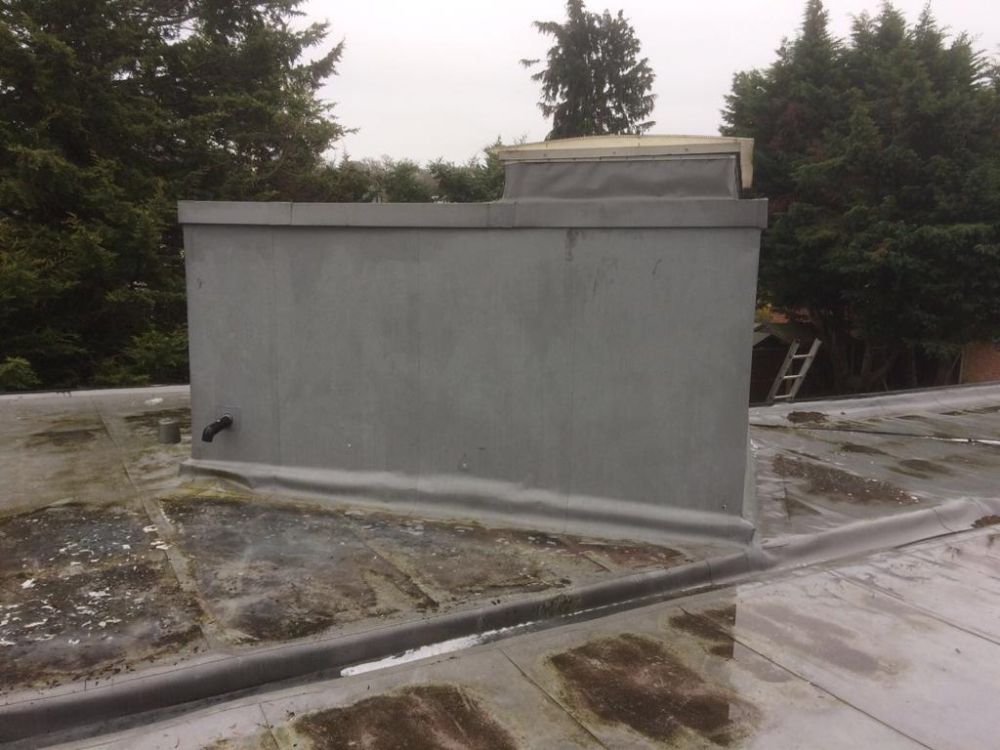 Hammersmith commercial & domestic graffiti removal
We have been in the exterior cleaning business for many years and have built up a reputation for providing a fast, professional, and affordable service to domestic and commercial customers. Graffiti not only looks bad but it can devalue your property and encourage further vandalism. Let our graffiti removal specialists endeavour to remove all traces of paint, ink, labels, adhesives, and other graffiti.
Never be tempted to try to remove graffiti yourself because you could end up making the problem worse. Please WhatsApp pictures of the damage to 07974 357 174 and we will be able to provide an instant quote for graffiti removals.
We use the latest doff cleaning and steam cleaning methods and have the most advanced tools and a range of powerful and eco-friendly chemicals so we can remove graffiti from the toughest or most delicate surfaces.
24/7 graffiti removals
Fast and affordable quotes
The latest doff cleaning techniques used
All types of graffiti banished
Excellent health and safety record
Outstanding customer service
Fully insured for your peace of mind
No job too big or small
Call now on 020 3343 5717 .
Expert graffiti removers working near West Brompton
Graffiti can be found in many locations in West Brompton, Hammersmith, or Shepherds Bush, including bus shelters, car parks, railway lines, walls, signs, shopping centres, fences, playgrounds and buildings.
Our graffiti cleaning team has an in-depth understanding of all types of exterior surfaces and we can deliver exceptional standards of cleaning, whilst mitigating the risk of damage to the surface material.
Our graffiti removals company can remove graffiti from any surface, including:
Stone
Shutters
Metal
Pebble dashing
Brick
Timber
Perspex
Plastic
Cladding
Render
Marble
Our team will assess your graffiti cleaning requirements and make recommendations regarding the right type of treatment. We can also answer any questions you may have regarding the cleaning. Our graffiti cleaners want to keep your environment safe, clean, and healthy so everyone can enjoy it.
Common locations where we find graffiti include building sites, street furniture, car parks, shops, skate parks, rail and bus stations, warehouses and cars. Please read our blog: Is professional graffiti removal required?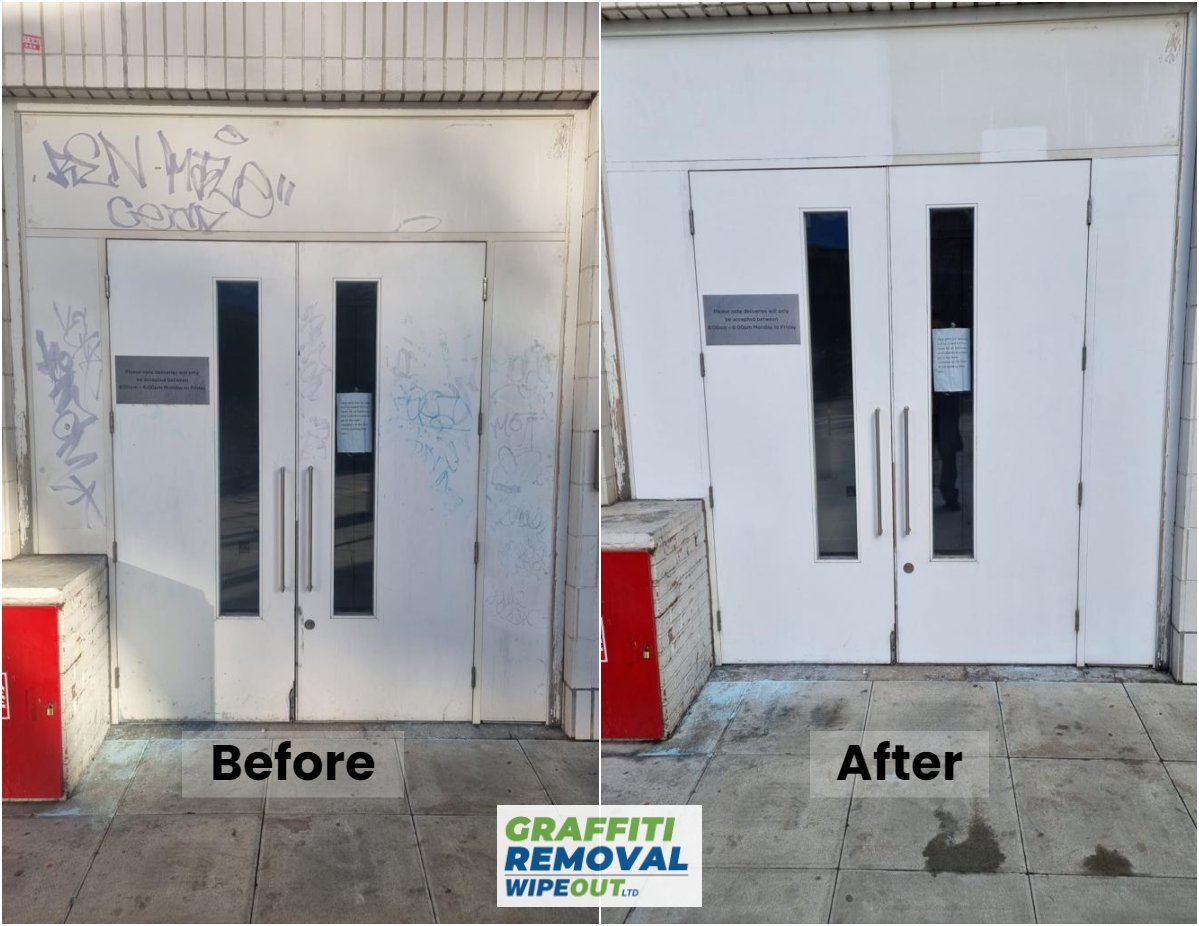 W6 rapid response for graffiti cleaning
Here at Wipeout, our team can arrive quickly to remove all paint and graffiti in Hammersmith. Whether you are a residential or commercial customer, we can tackle graffiti damage on any scale.
Graffiti will not only damage the physical appearance of your building but it can be damaging to your reputation. If you are a commercial customer, it can put people off using your business because they may mistakenly believe that your company does not care about its image. Quick removal of any graffiti will discourage graffiti artists from returning. Please see our gallery with examples of recent graffiti removals.
Please be aware that graffiti removals are a specialist job. We use doff heating methods, which are particularly useful for delicate surfaces. The water is expelled at high heat and low pressure so it sanitises the surface but evaporates quickly.
The cost of removing your graffiti will depend on the extent of the damage and the material. We also have the right equipment to reach high levels.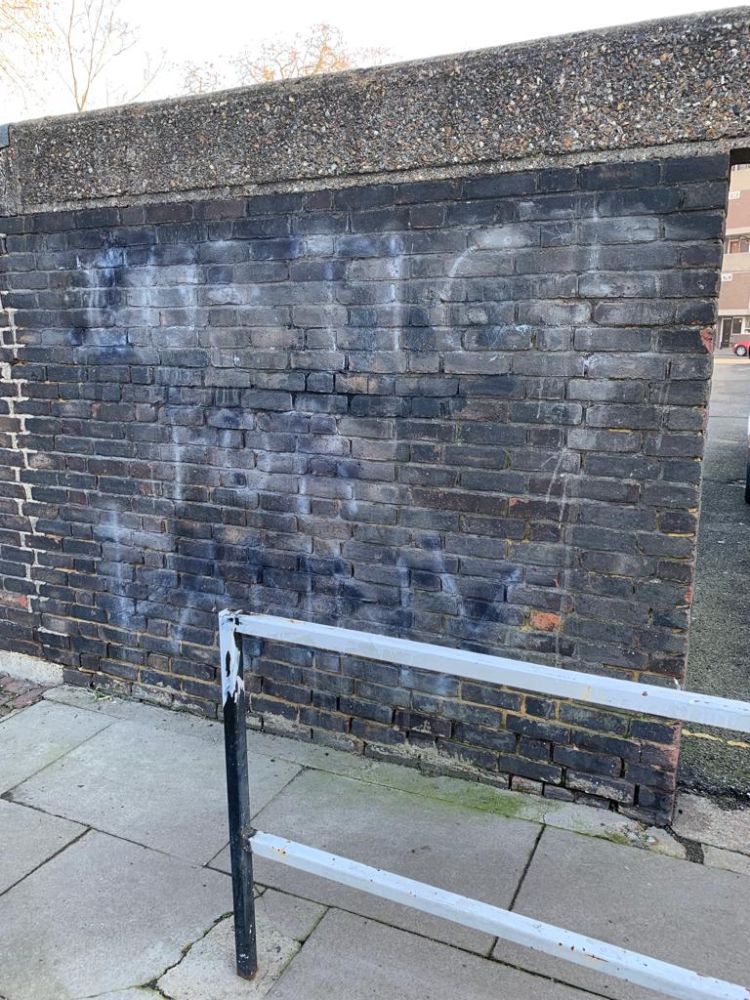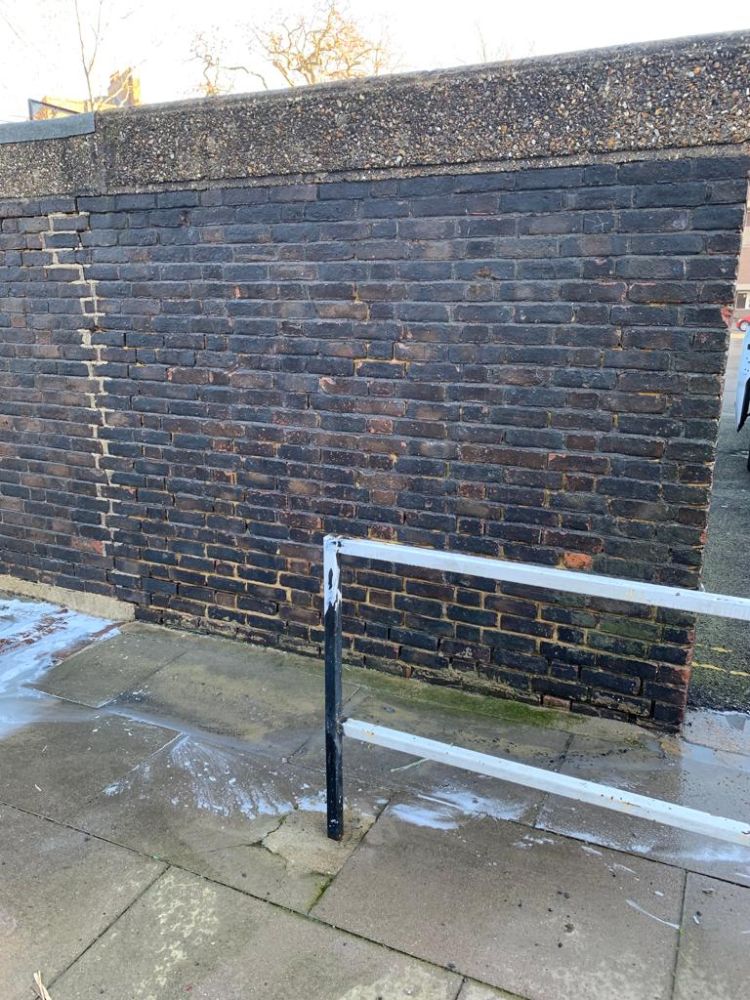 Would you like anti-graffiti protection in Hammersmith?
Here at Wipeout, we understand the importance of your building being protected against graffiti, so we can provide anti-graffiti coatings. These types of coatings have been specifically designed, so graffiti paint does not bond to the surface and is easier to wash away.
There are two types of anti-graffiti coatings – sacrificial anti-graffiti coatings and permanent anti-graffiti coatings. Sacrificial coatings need to be re-applied each time graffiti is removed, whereas permanent coatings provide a more long-lasting solution.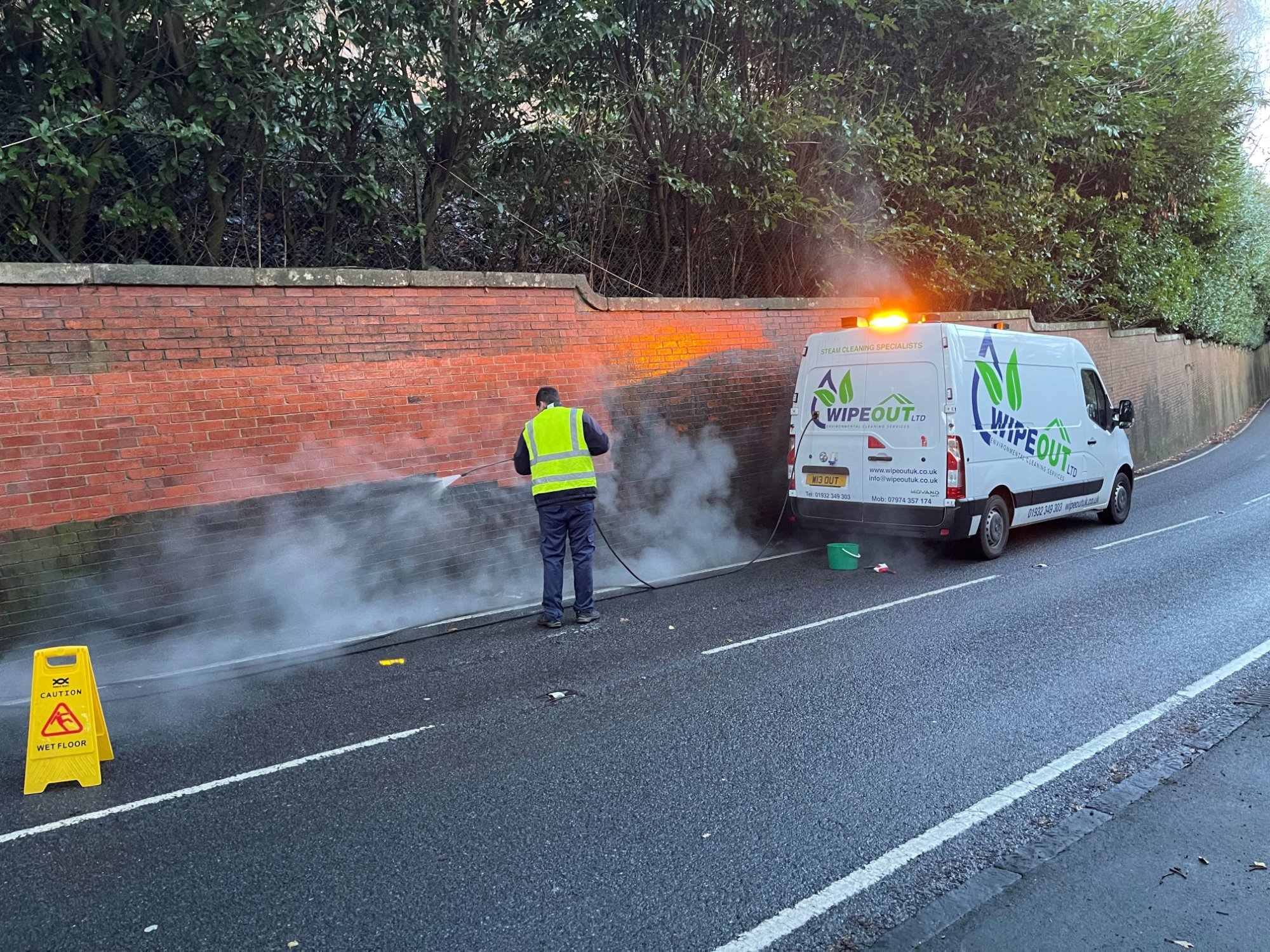 Acton
Notting Hill
Shepherds Bush
West Brompton
White City
Get a free quote for
Hammersmith

graffiti cleaning and graffiti protection
Are you interested in our graffiti removals or anti-graffiti coatings in Hammersmith? Get in touch today on 020 3343 5717 or 07974 357 174 or email graffiti@wipeoutuk.co.uk and someone will get back to you.