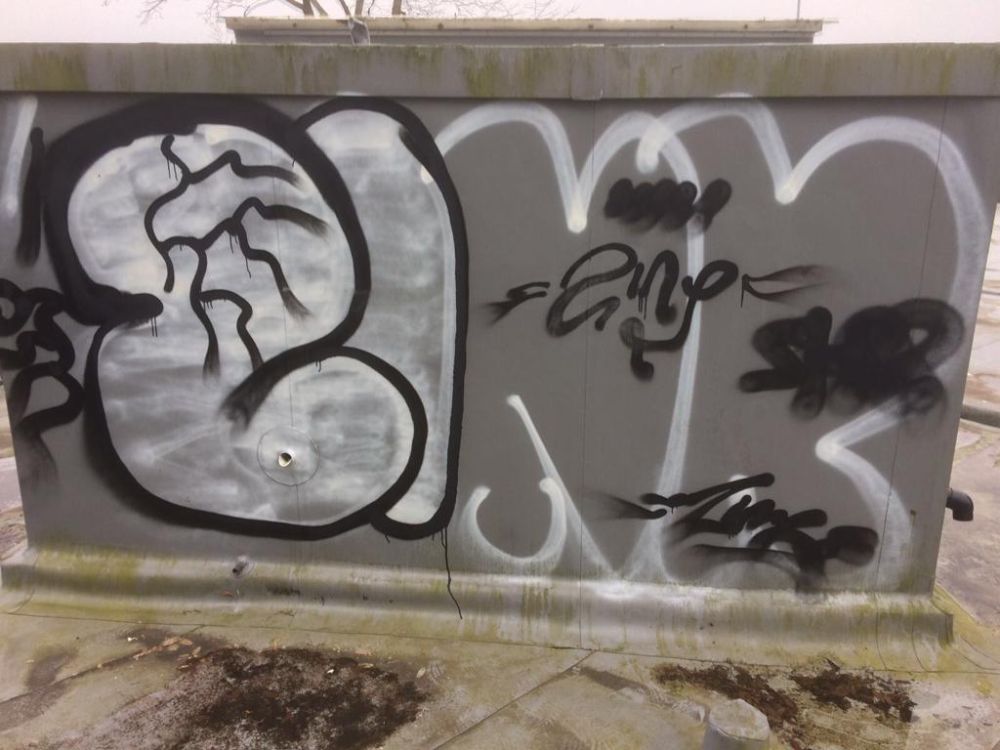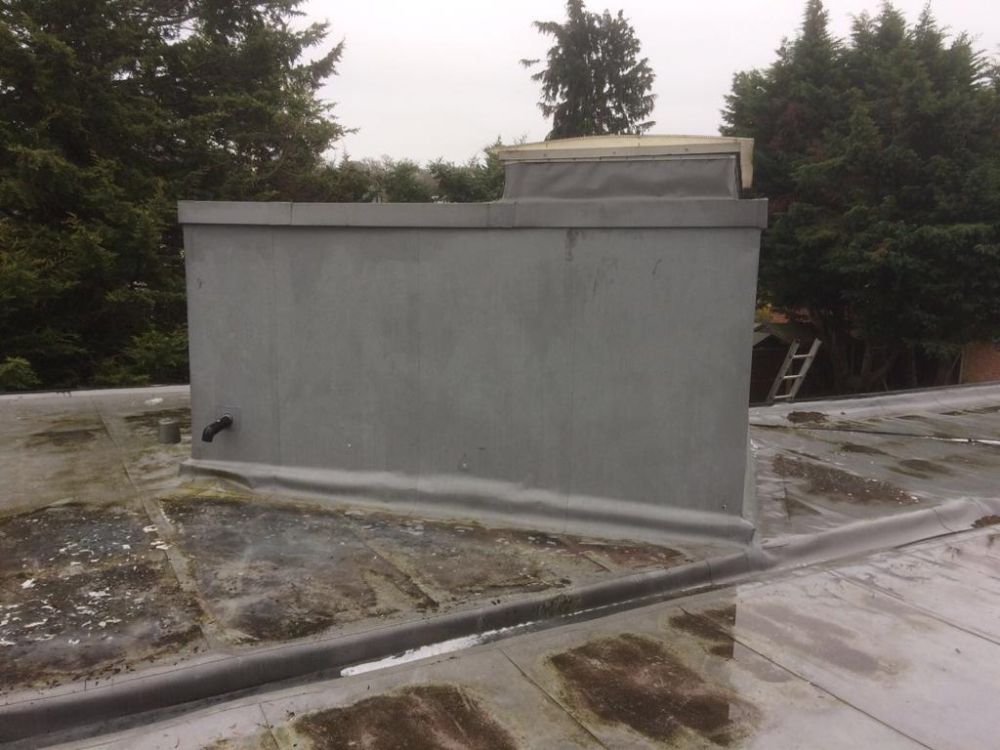 Hounslow commercial & domestic graffiti removal
We always provide a fast response and constructive approach. As soon as you notice graffiti, it is important to call our professionals. Some individuals attempt to tackle graffiti themselves and inadvertently make the issue worse by pushing graffiti further into the surface. This leaves a shadow known as 'ghosting.'
We are a team of exterior cleaning specialists with over 30 years of experience. Our skilled and fully-trained operatives can remove graffiti from all external surfaces and materials, including metal, brickwork, cladding, glass, and render.
Our graffiti cleaners use different methods depending on the material and type of graffiti. We complete both soft washing and DOFF cleaning for tried and tested results. Our prices are always competitive and offer excellent value for money. Please see a case study of graffiti removal in Peckham.
For further information, please call 020 3 837 3605. If you like, please WhatsApp a picture of the graffiti to 07974 357 174, and we can provide a quick quote.
Leading graffiti removal company in Feltham
With our graffiti removal services, graffiti can be removed in just a few hours. Hounslow and Feltham are both based in the borough of Hounslow. Graffiti can be a common issue in these areas, and the authorities work hard to combat graffiti and maintain public spaces.
We work with private homeowners, commercial property owners, facilities and property management companies, shopping and leisure centres, and landlords, and no job is too big or small. We always strive to remove all traces of graffiti whilst never causing damage. Our team operates 24/7 to deliver our cleaning services to minimise disruption wherever possible.
We adhere to strict health and safety procedures and remain knowledgeable about changing and developing legislation in this area.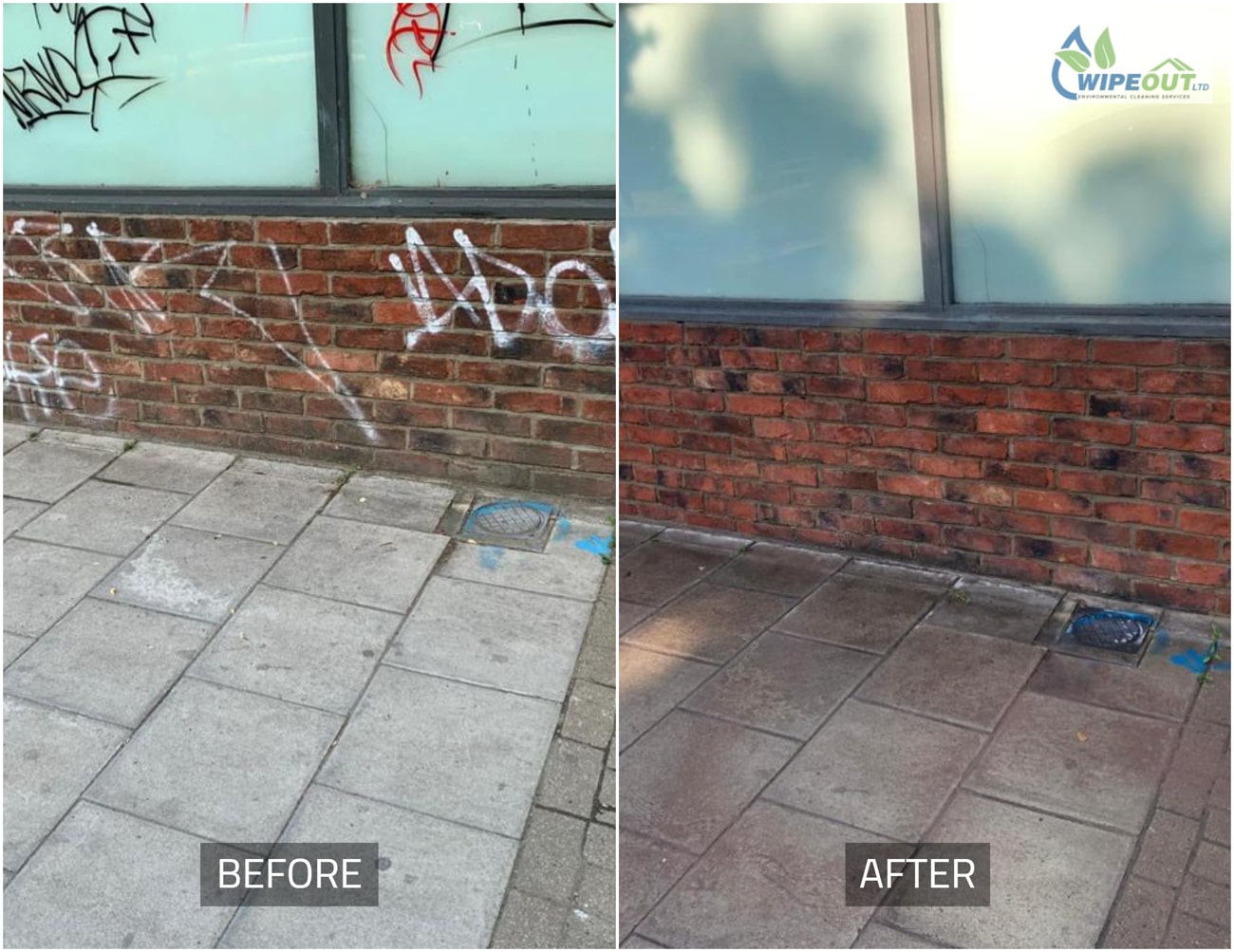 Graffiti and tag removal specialists in Hounslow, TW3
Our exterior cleaning team can remove graffiti and paint from all surfaces and buildings of all ages. Unsightly graffiti can be detrimental to all properties for many reasons. It can not only look bad, but without fast removal, it will encourage further acts of vandalism.
Graffiti completed on a wall or surface without the owner's express permission is an act of vandalism. It is illegal because it is considered criminal damage under Section 1 of the Criminal Act 1971.
Graffiti can include paint, marker pens, stickers, and adhesive labels. Sometimes, graffiti artists are commissioned to complete street art legally to brighten up an area or make it a local attraction. Read our blog: Is graffiti ever considered art?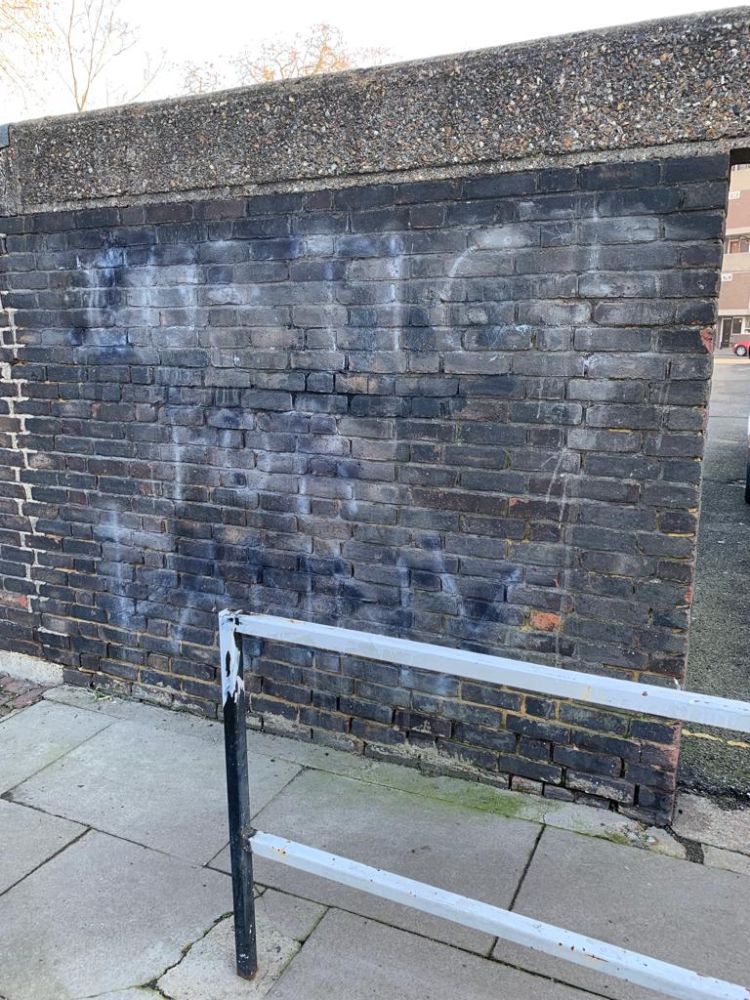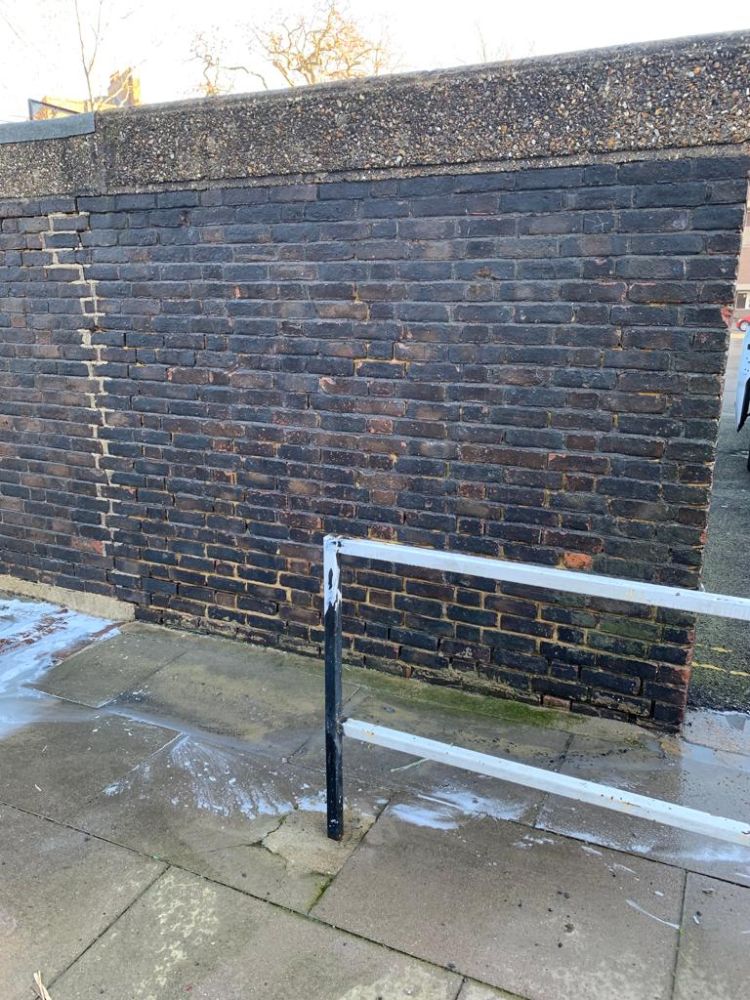 Paint removal from brickwork in Hounslow,
Our specialist cleaners are experts in cleaning delicate brickwork and stonework and will always complete all graffiti removals whilst never damaging the underlying material.
The cost of your paint removal will depend on the type, extent and location of the graffiti. Please take a look at our gallery to see pictures of successful work.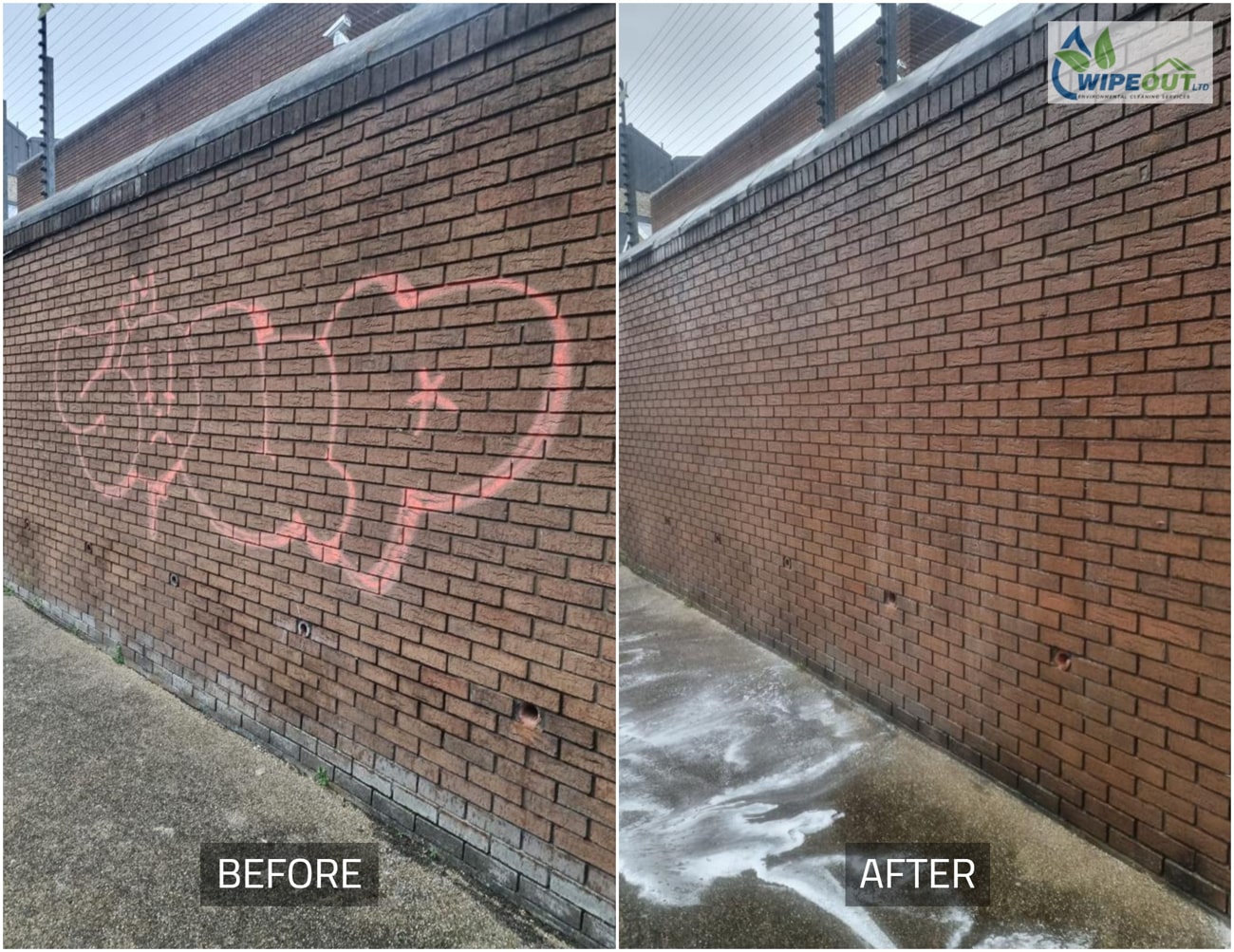 Cranford
Feltham
Hanworth
Heston
Isleworth
Norwood
Southall
Anti-graffiti protection in Hounslow
Our team is able to supply and apply environmentally friendly anti-graffiti coatings. These can be applied to all manner of brick, stone and other surfaces to discourage graffiti. Our anti-graffiti coatings are water and paint-resistant and can make graffiti easier to get rid of.
We cannot prevent graffiti attacks, but anti-graffiti protection will always reduce future costs.
Sacrificial anti-graffiti coatings:
These coatings are designed for porous surfaces like brickwork and facilitate easy paint removal.
Permanent anti-graffiti coatings
These coatings provide a seal over the top of any material and block the ink from infiltrating it. They tend to be applied to solid surfaces.
Call for a graffiti cleaning quote in Hounslow now
If you require fast and professional graffiti removals, please call us now on 020 3 837 3605 or 07974 357 174. Alternatively, please email info@wipeoutuk.co.uk
We also offer graffiti removal Chertsey.